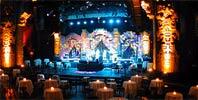 The official first party at Siggraph 2005!

- Join us this Saturday July 30th, 2005 starting at 9pm, at the Mayan Theater (1038 S HILL ST, DOWNTOWN L.A.), for the official first
party at Siggraph 2005
!Try to arrive before 12:30am or you'll miss all the fun! and just go directly to the VIP line and mention that you are coming to the CGC party. 21 and over please. The CG Channel party is sponsored by The Gnomon Workshop, The Gnomon School of Visual Effects, Hollywood Camera Works and CG Agency.........hmmmm Should have sponsored Travel & Lodging/Boarding of poor artist like me :D !!!!